商品介紹
NST-140 Cell Stretching Systems
標準型細胞延展系統
Stretching and compressing cells like in-vivo environments.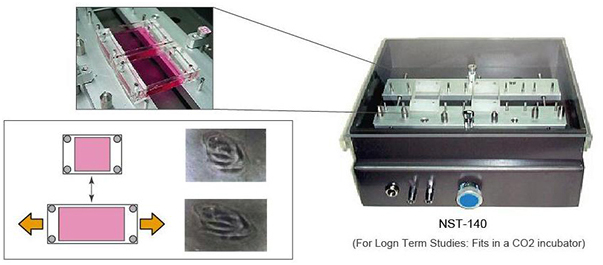 特點:
• Precise uniaxial mechanical strain equally to cells
• Consistent stretch/compression with a high-end morter
• 64 unique stretch programs
The Cell Stretching System identifies stretch-activated genes and proteins that are responsible for giving cells their unique phenotype and functional characteristics. Skin, bone, lung, muscle, and stem cells are subjected to cyclic stretching in the body, so why not do the same in cell culture. Cells are seeded onto silicone chambers for uniaxial/biaxal stretching then harvested for molecular analysis. NST-140/150/190-XY enables you to identify molecular responses and conduct time course studies to understand cellular mechanisms involved in mechanical strain and stress.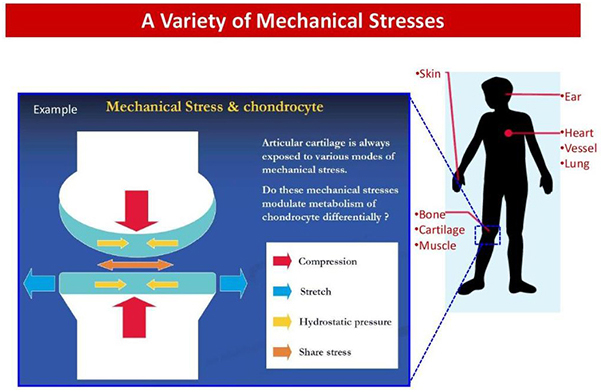 應用: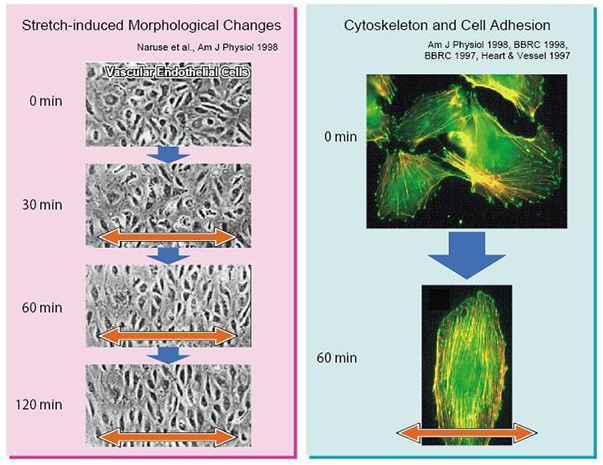 規格:
Product No.

NST-140-04

NST-140-10

Applications

- Gene/protein expression

- Cytosckeleton reaggangements

- Cell morphology

- Long duration studies (hours-days)

No. of Chambers

7

6

Culture area

4 cm2
10 cm2

Strain

Uniaxial stretch

Microscope

N/A

Incubator

Fits in standard incubators

No. of strain programs

64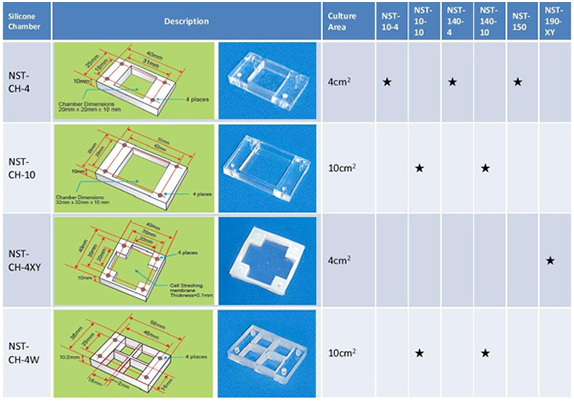 All features and specifications subject to change without notice.