商品介紹
Branson數位式超音波破碎儀
Branson Digital Sonifier SFX 550
特點:
• Advanced energy control mode delivers precise energy input in continuous or pulse modes.
• True temperature control manages sample temperature within user-specified limits (requires separate temperature probe).
• Control modes include time, temperature, and energy.
• Continuous or pulsed ultrasonics.
• High efficiency, stand-mountable converter requires no internal cooling.
• Scrollable, multi-function screen with pushbuttons.
• In-process feedback displays experimental progress together with key variables such as power level, energy usage, and sample temperature.
• Microtip mode limits amplitude to 70% to extend tool life.
• Amplitude control range from 10 to 100%.
• Powerful 20 kHz ultrasonics.
• Up to 20 stored programs. Programmable parameters include continuous or pulsed ultrasonics; time, energy, or temperature control modes; pulse on-time/energy, off-time and total on-time/energy; or amplitude as a percentage.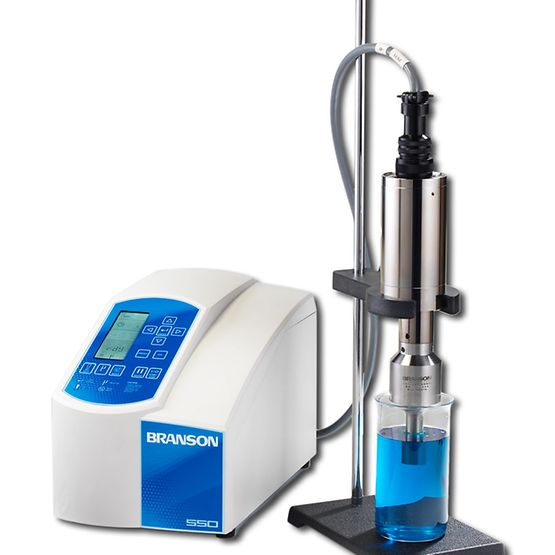 規格:
Converter Model with 1/2" Horn or 3/4" Horn

Output Power 550 Watts

Input Power 120V or 240V

Dimensions 12.5" L x 7.5" W x 9.25" H

Weight 14 lbs.